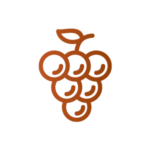 Authentic wines begin in an authentic vineyard. Our ingredients are the love for the landscape and the terrain, the harmonious coexistence of the cultivation with the surrounding environment and the respect for the grapes during winemaking.

This is why we do not use herbicides and synthetic products. All our production is obtained according to the strictest rules of organic farming in a constant and faithful search for innovation and respect for the tradition. We want to make every nuance of the Pigato authentic, capable of representing this love and the character of the special place they come from.

The history of VisAmoris is the story of a territory and a family, in a unique combination of the Mediterranean breeze and aroma, between the sea and the hills of the Ligurian countryside. In these unique places, bees, tree frogs, fireflies, flowers and plants of the Mediterranean landscape accompany us in our daily work.